European Society of Radiology: Sports imaging is the main theme of IDoR 2019. In most countries, this is not a specialty in itself, but a focus within musculoskeletal radiology. In your country, is there a special focus on sports imaging within radiology training or special courses for interested radiologists?
Antonio Barile: In Italy, academic radiological training is found in graduate school in diagnostic imaging. Our scientific society, SIRM, had a specific study section on diagnostic imaging for sports imaging from 1989 to 2006 that has since been then incorporated into the musculoskeletal radiology section. The MSK section organises scientific sessions every year on sports imaging (two Courses in 2019) or as part of SIRM's National Congress. They also organise dedicated courses on sports imaging (9 Congresses/Courses in 2019 in Italy).
ESR: Please describe your regular working environment (hospital, private practice). Does sports-related imaging take up all, most, or only part of your regular work schedule?
AB: I work in a university public health institute where diagnostic imaging related to sports injuries occupies approximately 50% of my daily work.
ESR: Based on your experience, which sports produce the most injuries that require medical imaging? Have you seen any changes in this regard during your career? What areas/types of injuries provide the greatest challenge to radiologists?
AB: Between the different Italian sporting environments, the sports with a higher risk of accidents are surely the ones mostly played; e.g. football, basketball or volleyball. From year to year, there have been no significant percentage changes between these sports. The most frequent types of injuries are muscular injuries and ankle or knee sprains. Some typical sports injuries, for example, shoulder injuries in pitchers or wrist injuries in tennis players, require anatomical-clinical knowledge for a correct diagnosis.
ESR: Please give a detailed overview of the sports injuries with which you are most familiar and their respective modalities.
AB: For major injuries and fractures/dislocations, x-rays and eventually CT are appropriate. For sprain injuries, MRI, and for tendons and muscle injuries, ultrasound (US) and eventually MRI are fitting.
ESR: What diseases associated with sporting activity can be detected with imaging? Can you provide examples?
AB: In the periodic checks to which athletes are subjected, it is possible to find pathologies, such as cardiac muscular bridge, that can cause serious heart problems, even leading to death on the field during intense physical activity.
ESR: Radiologists are part of a team; for sports imaging this likely consists of surgeons, orthopaedists, cardiologists and/or neurologists. How would you define the role of the radiologist within this team and how would you describe the cooperation between radiologists, surgeons, and other physicians?
AB: Sports-related injuries, especially in professional athletes, need to be treated in a collegial way with the radiologist representing the fulcrum for diagnosis and post-therapy follow-up. The radiologist needs to collaborate with the sports physician, the orthopaedist and the physiatrist.
ESR: The role of the radiologist in determining diagnoses with sports imaging is obvious; how much involvement is there regarding treatment and follow-up?
AB: As mentioned above, the radiologist has a fundamental role during follow-up and player reintegration in competitive activity.
ESR: Radiology is effective in identifying and treating sports-related injuries and diseases, but can it also be used to prevent them? Can the information provided by medical imaging be used to enhance the performance of athletes?
AB: Surely diagnostic imaging can be used as a preventive measure in some cases. For example in the recognition of overload situations, in a pre-clinical phase, and tendon or articular impingement that could call for a change in an athlete's behaviour.
ESR: Many elite sports centres use cutting-edge medical imaging equipment and attract talented radiologists to operate it. Are you involved with such centres? How can the knowledge acquired in this setting be used to benefit all patients?
AB: Generally, amateur and professional athletes are directed to specific clinicians or radiologists in public and private health centres that use appropriate diagnostic equipment. Personally, my diagnostic centre represents a reference centre for a lot of my clinician-colleagues who follow different sports at a professional level. Also, my centre addresses amateur sports injuries of any type.
ESR: The demand for imaging studies has been rising steadily over the past decades, placing strain on healthcare budgets. Has the demand also increased in sports medicine? What can be done to better justify imaging requests and make the most of available resources?
AB: In recent years, sports-related diagnostic services have been growing in demand, which is also due to the fact that amateur sporting activity is increasing in popularity. Recourse to diagnostics must always be justified by an adequate clinical question and must include diagnostic protocols that correctly determine which are necessary for first level exams and which must be reserved for more complex situations.
ESR: Athletes are more prone to injuries that require medical imaging. How much greater is their risk of developing diseases related to frequent exposure to radiation and what can be done to limit the negative impacts from overexposure?
AB: Nowadays, athletes in Italy are generally evaluated with methods that do not utilise ionising radiation (such as ultrasound and MRI) due to the fact that muscular and articular injuries are most common. Therefore, I do not believe that the radiation exposure is related to these injuries. Concerning fractures that need the use of ionising radiation, the number of controls is generally limited so that the risks of overexposure are minimised.
ESR: Do you actively practise sports yourself and if yes, does this help you in your daily work as MSK radiologist?
AB: Unfortunately, my current sporting activity is extremely limited as I have several joint pathologies, 'souvenirs' from my childhood sporting activities (skiing, tennis, rugby). However, having played sports and having lived the situation as a patient, I think that it is very helpful for daily diagnostic work for me and every musculoskeletal radiologist.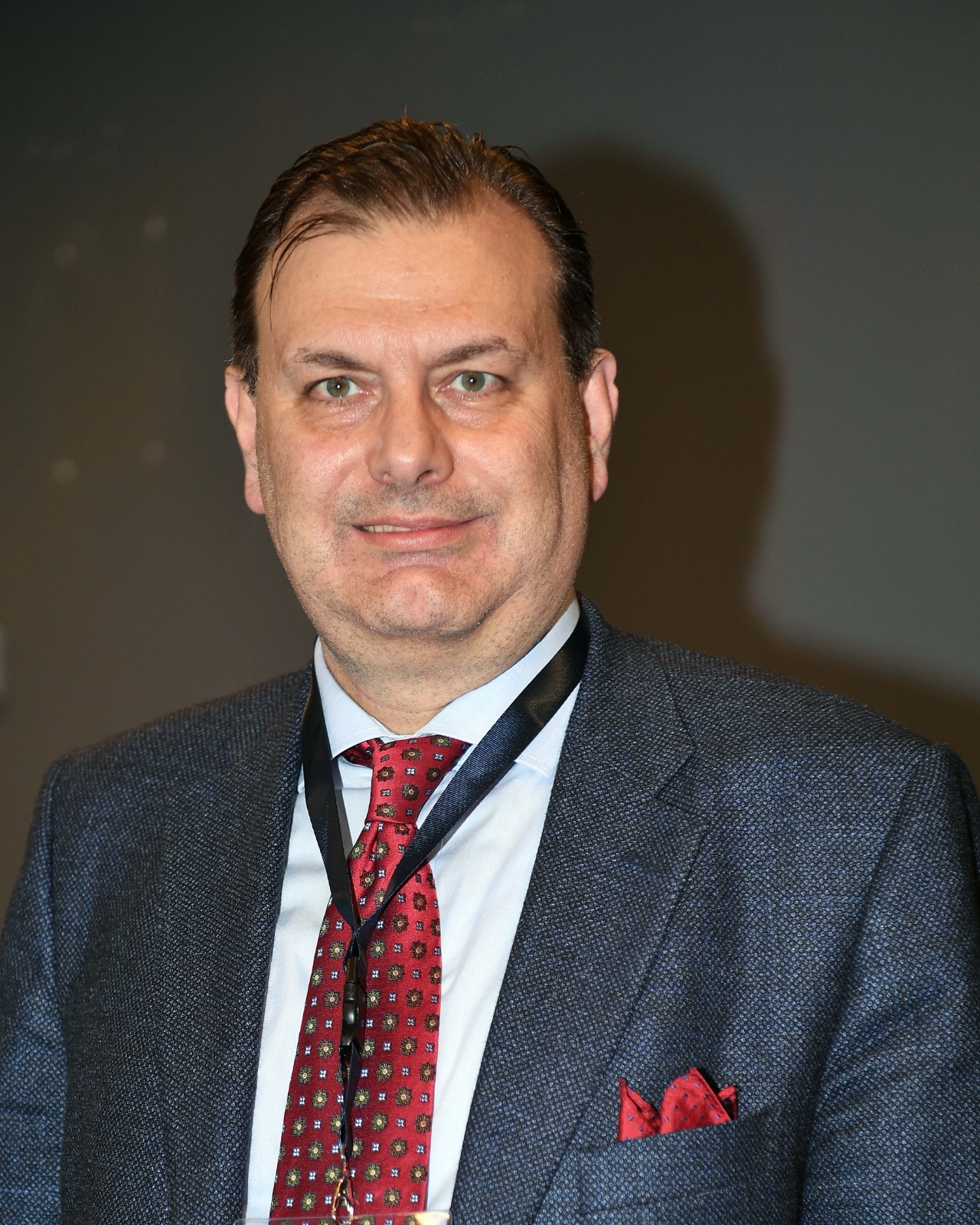 Prof. Antonio Barile is Associate Professor of Radiology at the University of L'Aquila School of Medicine, Department of Biotechnology and Applied Clinical Sciences. Prof. Barile was educated at the University of L'Aquila School of Medicine and completed a postgraduate there in Diagnostic Radiology. He served as Secretary in the Sports Medicine Group of the Italian Society of Radiology from 1989 to 1992 and as Secretary and Councillor of the Musculoskeletal Radiologic Group of the Italian Society of Radiology from 1992 to 1996. Since 2002, he has been a member and co-Chairman of the Didactic and Scientific Committee of the Italian College of Musculoskeletal Radiology. Additionally, he was a member of the Musculoskeletal Scientific Subcommittee of the ECR 2016 and 2017. Since 2014, he has been Secretary of the President of the Italian Society of Medical and Interventional Radiology (SIRM). Since 2019, he has been President of the Italian College of Musculoskeletal Radiology. Prof. Barile is a member of the Editorial Board of the journal La Radiologia Medica as Assistant Editor, and a member of the Editorial Board of the journal Gland Surgery. Additionally, he is a reviewer for international journals (Skeletal Radiology, European Radiology, European Journal of Radiology, The Scientific World Journal, Neuroscience, Eurorad, EPOS). His main field of interest is in diagnostic and interventional musculoskeletal radiology. Prof. Barile is the author of 15 books, more than 240 articles (indexed in Scopus 122), published in national and international journals, more than 350 abstracts and invited speaker in more than 450 national and international courses and congresses. According to the Elsevier's Scopus database (June 2019), his citation index is 1833 and h-index is 25.