European Society of Radiology: Sports imaging is the main theme of IDoR 2019. In most countries, this is not a specialty in itself, but a focus within musculoskeletal radiology. In your country, is there a special focus on sports imaging within radiology training or special courses for interested radiologists?
Fernando Idoate: In Spain, as in other countries, athletic activity has been increasing in all age groups. Therefore, not only has the demand increased over the last years, but also the number of orthopaedic consults and visits to hospital emergency departments. The development and accessibility of ultrasound (US) and MR imaging and its ability to evaluate tendons, ligaments, bone and cartilage implies that medical imaging now plays a basic role in the diagnosis and treatment of sports-related injuries. In Spain, there is an increasing interest in sports imaging. The Spanish Society of Musculoskeletal Radiology (Sociedad Española de Radiología Musculoesquelética – SERME), a section of the Spanish Society of Radiology (Sociedad Española de Radiología Médica – SERAM) is a forum for training, knowledge development, advances and research in musculoskeletal radiology, including sports imaging. SERME has several subcommittees including one specifically related to sports imaging and several of its members are part of the radiology subcommittee of the European Society of Musculoskeletal Radiology (ESSR). Also, SERME organises an annual day and cooperates with other national and international societies in multiple multidisciplinary training activities; our last meeting was celebrated on Tenerife last February and had a review of the 'hot topics' in sports imaging as its main theme (all the conferences are available online at www.serme.es).
ESR: Please describe your regular working environment (hospital, private practice). Does sports-related imaging take up all, most, or only part of your regular work schedule?
FI: My regular work is divided between hospital-based and private practice, with a nearly 90% of my activity focussed on musculoskeletal radiology. Sports-related imaging is one of my main areas of work, including elite professional and amateur players, 'weekend warriors', senior and paediatric athletes.
ESR: Based on your experience, which sports produce the most injuries that require medical imaging? Have you seen any changes in this regard during your career? What areas/types of injuries provide the greatest challenge to radiologists?
FI: In my field, high impact pivoting sports like football, basketball and handball are associated with the most frequent and severe injuries, probably due not only to the characteristics of the sports (demanding and plenty of contact), but also due to them being the most practised in my environment. In my experience, the most significant changes I've noticed in the last 25 years have been the prevalence of severe injuries in women; women have increased their participation in sports, with a notable increase in technical and physical requirement. We have also seen an increase in the frequency and severity of sports injuries in children and adolescents, these circumstances, we think, must be considered when planning training loads. In my view, differentiating between adaptation changes and symptomatic injuries in professional elite and amateur athletes is one of the most difficult tasks necessary to choose the best therapeutic approach while avoiding overdiagnosis without compromising the time to return to play (RTP).
ESR: Please give a detailed overview of the sports injuries with which you are most familiar and their respective modalities.
FI: The most prevalent injuries are muscle strains/lesions in which radiology plays a fundamental role in the decision-making process allowing a safe RTP, especially in scenarios where time pressure is common. Sports involving throwing or striking with the arm, like handball, water polo, volleyball, tennis or canoe slalom (anything involving throwing) are common. Joint (hip, knee, ankle) lesions are more prevalent in high-impact pivoting sports like football, rugby, basketball or handball. Patellar and Achilles tendinopathies are seen frequently in jumping sports like basketball, volleyball, handball or athletics. Bone stress injuries are among the most common overuse injuries in physically active individuals, occurring especially in women, mostly in the lower extremities, and most commonly in track and field athletes.
ESR: What diseases associated with sporting activity can be detected with imaging? Can you provide examples?
FI: We can find acute traumatic injuries and diseases related to overuse in tendons, ligaments, cartilage, muscles and bones. For example, in the knee, one of the most prevalent and feared injuries is the anterior cruciate ligament (ACL) tear, which is diagnosed quickly and accurately, also accounting for associated injuries along the rest of the joint structures. However, we can also evaluate some specific situations as nerve compression syndromes or compartmental syndromes in athletes with increased muscle volume, such as acute and chronic forearm compartment syndromes in motorcycle racers.
ESR: Radiologists are part of a team; for sports imaging this likely consists of surgeons, orthopaedists, cardiologists and/or neurologists. How would you define the role of the radiologist within this team and how would you describe the cooperation between radiologists, surgeons, and other physicians?
FI: In my view, a sports imaging radiologist is a consultant whose duties involve choosing the appropriate radiological techniques for obtaining an accurate diagnosis quickly and safely. Teamwork is essential; working together with the athlete, sports doctor, orthopaedic surgeon and technical staff on what therapeutic decisions to adopt. Good communication with the athlete and sports physician is very important; the way to obtain optimal results is to share and discuss the imaging findings considering the specific demands of the athlete. In addition, it may be very helpful to provide the athlete with visual evidence of the injury, allowing him to better understand the extent of the injury and the therapeutic process to be adopted.
ESR: The role of the radiologist in determining diagnoses with sports imaging is obvious; how much involvement is there regarding treatment and follow-up?
FI: Imaging techniques can be very helpful in establishing the correct diagnosis and for choosing the appropriate therapy without unnecessary delay, monitoring the healing process and evaluating complications. Also, the radiologist's opinion may clarify if conservative therapy or surgery is needed. In cases where conservative management is chosen, imaging may also help determine the appropriate form of treatment and, in some therapeutic approaches, radiological imaging (mainly ultrasound) may also be used to guide the therapeutic procedure.
ESR: Radiology is effective in identifying and treating sports-related injuries and diseases, but can it also be used to prevent them? Can the information provided by medical imaging be used to enhance the performance of athletes?
FI: Sports-related overuse is a relevant precursor of potentially debilitating injuries in elite athletes but also in amateur athletes. Usually, overuse or trauma injuries occur at the weakest point of a kinetic chain (the mechanically coupled anatomic segments involved in transmitting forces during each specific movement). By transferring this concept from sports science to imaging, a biomechanical and anatomy-driven structured interpretation has the potential to improve diagnostic performance and identify structures at risk. Nowadays, the concept of sports injuries prevention through the identification of asymptomatic musculoskeletal anomalies is a topic of research, and radiologic techniques offer an excellent tool to detect these anomalies and monitor the structural effects of preventive procedures as physiotherapeutic interventions.
Radiological imaging, including several new MR and US imaging techniques, offers new types of in vivo data that are leading to an image-based characterisation of musculoskeletal anatomy, complex muscle architecture, joint kinematics, muscle moment arms, muscle activation, cartilage and tendon responses to load. We can validate, improve or suggest new models of the musculoskeletal system. We can provide an accurate quantification of muscle volume and muscle quality for the assessment of training therapy, including evaluation of muscle recruitment after specific training programmes, allowing for them to be better designed.
ESR: Many elite sports centres use cutting-edge medical imaging equipment and attract talented radiologists to operate it. Are you involved with such centres? How can the knowledge acquired in this setting be used to benefit all patients?
FI: Indeed, more and more sports centres and elite teams acquire state-of-the-art diagnostic imaging technology, including centres dedicated to sports medicine research and assistance. I have been fortunate to be able to collaborate with both elite sports teams, centres and research groups in sports medicine (such as the Centre for Research and Studies in Sports Medicine of the Government of Navarra – CEIMD, and with research groups of the Public University of Navarre –UPNA). These research and assistance groups not only work in the field of sports injuries, they investigate the effects of exercise and sport practising as therapeutic tool in at risk populations, such as elderly patients, diabetics, or obese children. In this context, quantitative data obtained with radiological imaging are very useful for monitoring therapeutic interventions.
ESR: The demand for imaging studies has been rising steadily over the past decades, placing strain on healthcare budgets. Has the demand also increased in sports medicine? What can be done to better justify imaging requests and make the most of available resources?
FI: There is no doubt that musculoskeletal radiology has, over the past few decades, shown a progressive and productive status as a subspecialty, with high growth rates in diagnostic and therapeutic imaging procedures. These increases have contributed to moving this new subspecialty to a high area of development. We have better and more quickly available technology and more experienced radiologists. Every day, the media reports on professional athletes awaiting imaging examinations to help determine prognosis or determine the therapeutic approach. It's our responsibility to help the patients, sports physicians and orthopaedic surgeons choose the adequate imaging technique and the adequate time to perform a radiological exam.
ESR: Athletes are more prone to injuries that require medical imaging. How much greater is their risk of developing diseases related to frequent exposure to radiation and what can be done to limit the negative impacts from overexposure?
FI: Most radiological tests in sports imaging include MRI and ultrasound so there are no overexposure problems. Two special situations in which we must inform the requesting physicians about the inadequacy of performing radiological tests using ionising radiation is the assessment of bone stress injuries, as well as epiphyseal/epiphysitis stress injuries in children, with whom the modality of choice is MRI.
ESR: Do you actively practise sports yourself and if yes, does this help you in your daily work as MSK radiologist?
FI: I played handball between the ages of 14 and 26 and often went mountaineering. Later I used to play padel. Now, I jog and do HIIT (high intensity interval training) regularly.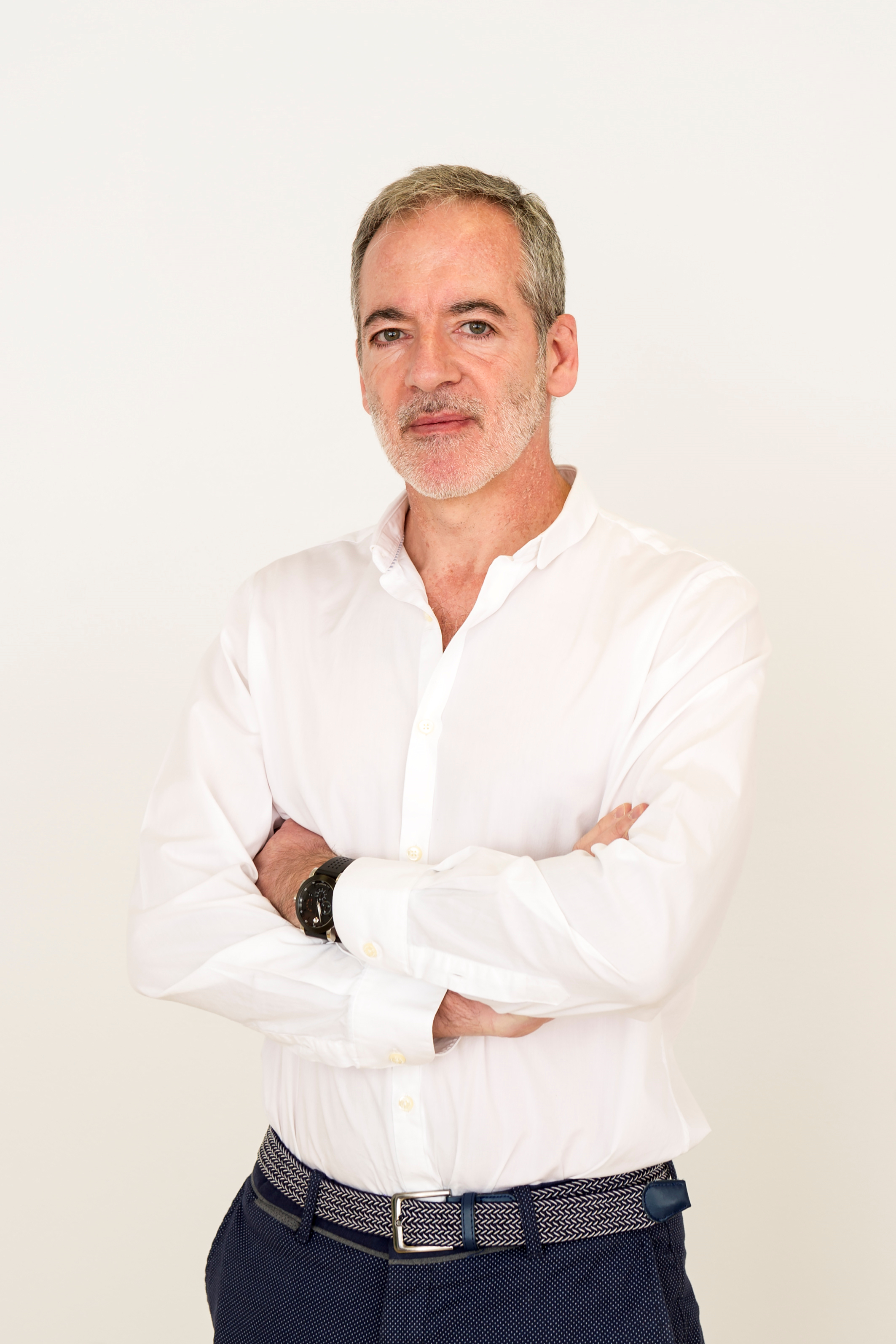 Dr. Fernando Idoate is a radiologist at Mutua Navarra, in Pamplona, Spain and honorary lecturer at the Public University of Navarra. Dr. Idoate earned his medical degree from the University of Navarra in 1990 and completed his residency in radiology at the Clínica Universidad de Navarra. In 2010 he obtained a PhD from the same university. Since 2008 he has focused his professional activity on musculoskeletal radiology. He is an active member of the Spanish Society of Radiology (SERAM) and the Spanish Society of Musculoskeletal Radiology (SERME), where he has been part of their scientific committees, a lecturer and meeting organiser. He is also an active member of the Spanish Society of Sports Traumatology, the European Society of Radiology and the European Society of Musculoskeletal Radiology. In 2006 Dr. Idoate earned a Master's degree in Medical and Clinical Management from National Distance Education University (UNED) Instituto de Salud Carlos III. He served as physician of the basketball team 'Iruña Group' (Liga Adecco Oro League), seasons 2011–2012, 2012–2013. He has published more than 50 peer-reviewed publications, and has written several book chapters, been a regular lecturer and presented more than 100 scientific posters and oral presentations at well recognised scientific meetings. His research focus is on musculoskeletal radiology, especially in sports medicine, and on fragility and healthy aging, being part of the Geriatrics Research Unit in Navarrabiomed. Dr. Idoate is also a collaborator at the centre of Studies, Research and Sports Medicine (CEIMD – Government of Navarra).