European Society of Radiology: Sports imaging is the main theme of IDoR 2019. In most countries, this is not a specialty in itself, but a focus within musculoskeletal radiology. In your country, is there a special focus on sports imaging within radiology training or special courses for interested radiologists?
Iris Eshed: Indeed, in Israel too, sports imaging is not a specialty in itself but rather a sub-field within the musculoskeletal imaging specialty. Due to its importance, there is a focus on sports imaging during MSK radiology training, in which residents train by reading MRI scans of the different joints corresponding to the related potential sports injuries, as well as understanding the pathophysiological basis for each pathology and the potential treatment. There is also a focus on sports imaging in the MSK imaging course that is part of the continuing medical education course for radiology interns at Tel Aviv University.
ESR: Please describe your regular working environment (hospital, private practice). Does sports-related imaging take up all, most, or only part of your regular work schedule?
IE: Sports imaging often makes up half of my regular working practice as a senior staff MSK radiologist at Sheba Medical Center. As a tertiary hospital (the largest in the Middle East), we are the imaging centre of choice for many professional teams that require high-end, fast and excellent imaging service. In addition, recreational and non-professional sports injuries are investigated and reported on a daily basis with the different imaging modalities in our medical centre. Other major focuses in my work schedule are MSK oncologic imaging and rheumatologic imaging.
ESR: Based on your experience, which sports produce the most injuries that require medical imaging? Have you seen any changes in this regard during your career? What areas/types of injuries provide the greatest challenge to radiologists?
IE: Unfortunately, in my experience, every high-end, demanding sport has its own overuse toll on the joints. I would say that football players are probably the most injured athletes that require medical imaging; mainly, knee, hip and pelvis imaging. The most challenging area would be the pelvis and hip; of which, due to complex neural innervation, pain may originate from pathology in neighbouring structures and thus challenge physical examination. Pain, sometimes debilitating, related to the adductor-rectus abdominis aponeurosis on the symphysis pubis is quite common in high-end football players, while findings on dedicated MRI can be very subtle and even insignificant.
ESR: Please give a detailed overview of the sports injuries with which you are most familiar and their respective modalities.
IE:
Sports injury                                                Imaging modalities
Ligamentous/meniscal tear, knee         MRI
Labral/ligamentous tear, shoulder       MR arthrography
Labral/chondral tear, hip                          MR arthrography
Ankle sprain / ligamentous tear             MRI
Osteochondral lesions                                 MRI, MR/CT arthrography
Stress reaction                                                scintigraphy, MRI
Avulsion tears (paediatric/adults)        x-ray, ultrasound, MRI
Muscle tear                                                       ultrasound, MRI
ESR: What diseases associated with sporting activity can be detected with imaging? Can you provide examples?
IE: X-ray and CT are quick and relatively inexpensive modalities for fractures and bone avulsion injuries. Ultrasound (US) is a wonderful modality to appreciate superficially and extra-articularly located tendons, ligaments and muscles, as well as nerve injuries. MRI is sensitive to early bone injuries such as stress reaction, bone contusion and fracture. MRI is also the modality of choice for intra-articular injuries, such as ligamentous, cartilage and labral tears. For example, anterior cruciate ligament tears, with their accompanying meniscal tear and characteristic bone marrow oedema, are best appreciated with a knee MRI. Cartilage injuries (hyaline and fibrocartilage) are also best appreciated on MRI (mainly arthrography), in which even subtle changes can be detected. MRI arthrography is also the modality of choice for an athlete with hip pain, CAM deformity and suspected labral tear.
ESR: Radiologists are part of a team; for sports imaging this likely consists of surgeons, orthopaedists, cardiologists and/or neurologists. How would you define the role of the radiologist within this team and how would you describe the cooperation between radiologists, surgeons, and other physicians?
IE: A multidisciplinary approach to sports injuries is key and mandatory. In our institution, multidisciplinary meetings with orthopaedic surgeons take place on a weekly basis. During these meetings, the different imaging findings of injured athletes are discussed. Of course, there is invaluable input on the clinical information when interpreting the different images. Understanding exactly the injury process on the one hand and the clinical presentation on the other, helps to attribute the correct weight and significance to imaging findings in each instance. The role of the radiologist is in correct, fast and efficient interpretation, as well as suggesting alternative pathologies which may explain symptoms.
ESR: The role of the radiologist in determining diagnoses with sports imaging is obvious; how much involvement is there regarding treatment and follow-up?
IE: The role of MSK radiologists is indeed quite limited regarding treatment. However, sometimes local injections under ultrasound or fluoroscopy may be used for short term treatment. On the contrary, the radiologist has an important role in follow-up management in which the radiologist suggests the appropriate imaging modality for follow-up as well as the optimal follow-up time interval.
ESR: Radiology is effective in identifying and treating sports-related injuries and diseases, but can it also be used to prevent them? Can the information provided by medical imaging be used to enhance the performance of athletes?
IE: The role of radiology in the prevention of sports-related injuries is quite limited. It could, however, be of value in promoting our understanding of specific injuries and their sports-related pathogenesis, potentially leading to alteration and modification of training, specific activities and movements. Also, when overuse bone injuries are identified early by MRI, the subject needs to reduce activity and exertion burden by which permanent injury may be prevented.
ESR: Many elite sports centres use cutting-edge medical imaging equipment and attract talented radiologists to operate it. Are you involved with such centres? How can the knowledge acquired in this setting be used to benefit all patients?
IE: In Israel, elite sports centres do not supply imaging services to the athletes but rather use tertiary centres. The imaging centre in Sheba Medical Center, in which I serve as Head of the musculoskeletal imaging unit, is indeed an elite centre using cutting edge medical equipment. Superb imaging quality accompanied by in-depth knowledge and professionalism lead to correct pathology interpretation, in turn leading to fast and effective treatment from which the patient is the first to gain. On the other hand, low-quality imaging may hamper diagnosis and treatment. This is the reason we insist and do not compromise on image quality, resolution and clarity even on the expense of extra imaging time. In our unit, we find great importance in the education of the next generation of MSK radiologists and invest time and energy in the development of an MSK imaging fellowship programme, training Israeli residents and well as fellows in MSK imaging. Distribution of knowledge and excellence is of benefit to patients all over Israel. In addition, our unit is involved in many sports-related clinical trials, from which patients are bound to benefit in the future.
ESR: The demand for imaging studies has been rising steadily over the past decades, placing strain on healthcare budgets. Has the demand also increased in sports medicine? What can be done to better justify imaging requests and make the most of available resources?
IE: Indeed, with the understanding of the important and significant input of imaging on physical examination, the demand for imaging studies is steadily rising, particularly in sports medicine. Orthopaedic surgeons nowadays add MRI to their clinical evaluation tools and rarely operate on a patient prior to having an MRI of the injured part. Utilisation of expensive imaging resources such as MRI should be considered wisely. For example, an MSK expert radiologist should evaluate the imaging request to decide whether it is justified and if the correct imaging modality is being requested. In addition, improved technology with faster sequences may shorten MRI time leading to a more efficient use of its invaluable time. Education and professionalism of the MRI operating technicians and para-medical staff may also improve the patient experience, adding to imaging quality and shortening imaging time.
ESR: Athletes are more prone to injuries that require medical imaging. How much greater is their risk of developing diseases related to frequent exposure to radiation and what can be done to limit the negative impacts from overexposure?
IE: I have no specific knowledge on radiation induced injuries in athletes. X-ray imaging is indeed being done quite abundantly; however, usually on high-end athletes, either an ultrasound or MRI would be performed for further clinical workup.
ESR: Do you actively practise sports yourself and if yes, does this help you in your daily work as MSK radiologist?
IE: Indeed, I find regular sport activity of extreme importance to both the body and the mind, and therefore practise sports about 2–3 times a week. I do however think that repetitive, extreme, demanding sporting activity such as seen in professional athletes has a negative impact on their body in general and the joints specifically, leading to early joint injury such as early osteoarthritis. Thus, it is my belief that like everything else in life, sport too should be performed in a moderate fashion without taking body and joint exertion to the extreme.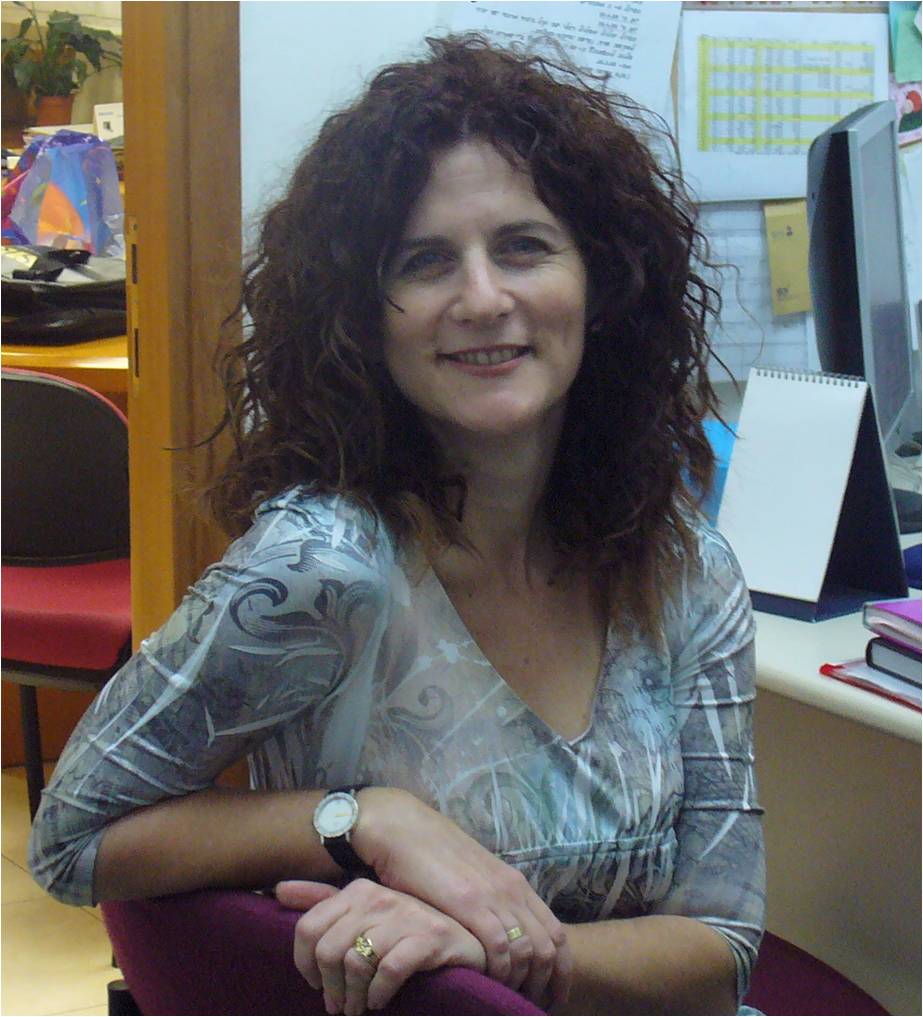 Dr. Iris Eshed is Professor of Radiology and Chairperson of the Department of Radiology at the Sackler School of Medicine at Tel Aviv University, as well as Head of the Musculoskeletal Imaging Unit in the Department of Radiology of the Sheba Medical Center in Ramat Gan. She is an internationally renowned expert in advanced imaging of musculoskeletal rheumatologic diseases. Her main research interests are advanced imaging (mainly CT and MRI) of the spondyloarthropathies, as well as imaging of their differential diagnoses such as diffuse idiopathic skeletal hyperostosis (DISH). She has authored or co-authored more than 100 peer-reviewed publications and has given numerous invited lectures, tutorials and refresher courses at national and international meetings. She is an active member of the Arthritis Subcommittee of the European Society of Musculoskeletal Radiology (ESSR) and of the arthritis imaging committee of the European League Against Rheumatism (EULAR).