European Society of Radiology: Sports imaging is the main theme of IDoR 2019. In most countries, this is not a specialty in itself, but a focus within musculoskeletal radiology. In your country, is there a special focus on sports imaging within radiology training or special courses for interested radiologists?
Philip Robinson: Sports imaging is not a stand-alone specialty in UK radiology and remains a part of musculoskeletal radiology. In our country, few centres offer formal training, with the majority of educational opportunities gained at national and international conferences and courses. The European Society of Musculoskeletal Radiology has a special interest sports imaging group which publishes guidelines and organises sessions at their annual congress as well as stand-alone meetings.
ESR: Please describe your regular working environment (hospital, private practice). Does sports-related imaging take up all, most, or only part of your regular work schedule?
PR: My regular working environment is predominantly hospital-based (National Health Service, NHS) with additional university and private practice sessions. Sports-related imaging forms a relatively small part of NHS hospital practice with the majority of elite professional athletes treated in private practice.
ESR: Based on your experience, which sports produce the most injuries that require medical imaging? Have you seen any changes in this regard during your career? What areas/types of injuries provide the greatest challenge to radiologists?
PR: Football and rugby produce the most injuries requiring medical imaging. Acute muscle and lower limb injuries predominate in both sports due to the combination of explosive movement, constant changing of direction and direct impact. Acute shoulder and elbow injuries are also common in rugby. Chronic overuse injuries affecting the leg, groin and spine are also common. The incidence of muscle and knee injuries has not really changed. Bone stress injuries and groin injuries are now slightly less frequently referred for medical imaging as improvements in sports medicine knowledge have led to more effective preventative strategies.
ESR: Please give a detailed overview of the sports injuries with which you are most familiar and their respective modalities.
PR: For acute injuries including muscle tear, knee ligament and cartilage, ankle ligament and cartilage, MRI is sufficient. For shoulder dislocation and tendon, ultrasound (US) and MRI are performed. For acute or chronic injuries including groin, bone stress, spine, and brain, as well as follow-up of previously mentioned injuries, MRI is sufficient. Intervention can be ultrasound, CT or fluoroscopically guided. Interventional therapies include paratenon distension or stripping and focal delivery of prolotherapy, steroid or plasma rich plasma (PRP).
ESR: What diseases associated with sporting activity can be detected with imaging? Can you provide examples?
PR: The most common outcome in terms of disease is osteoarthritis due to overuse along with repeated injury over an athlete's career. The joint can be directly affected or be chronically overloaded due to injury in adjacent joints or elsewhere in the kinetic chain. For example, knee ligament or meniscal injury increases the incidence of progressive cartilage degeneration. Repeated shoulder dislocation increases the incidence of glenohumeral osteoarthritis. Chronic head injury has been linked to subsequent cognitive defects.
ESR: Radiologists are part of a team; for sports imaging this likely consists of surgeons, orthopaedists, cardiologists and/or neurologists. How would you define the role of the radiologist within this team and how would you describe the cooperation between radiologists, surgeons, and other physicians?
PR: As in all clinical teams, clear cooperation and communication is essential. In UK professional sports, the team physiotherapist also plays a vital role in clinical management and is often central to coordinating the input for the rest of the medical team. To properly interpret sports imaging, the radiologist needs to know the current clinical picture as well as previous injuries and surgery. It is increasingly recognised that elite athletes can often have incidental imaging findings that would be reported as abnormal in non-athletes.
ESR: The role of the radiologist in determining diagnoses with sports imaging is obvious; how much involvement is there regarding treatment and follow-up?
PR: Image-guided intervention is frequently performed as it allows minimal percutaneous access and focal delivery of pain relief or therapy. In the last 15 years, some procedures such as paratenon stripping have replaced the need for more invasive surgical procedures. Follow-up imaging is often performed for stress injuries to ensure resolution and to allow return-to-play. However, for a lot of injuries, after the initial diagnosis and assessment of severity, the decision to resume training and playing is often clinical without the need for further imaging. Follow-up imaging can be performed in severe muscle tears prior to increasing training loads or for athlete reassurance but is not commonly needed.
ESR: Radiology is effective in identifying and treating sports-related injuries and diseases, but can it also be used to pre-empt them? Can the information provided by medical imaging be used to enhance the performance of athletes?
PR: Not specifically, as imaging evidence of apparent healing does not always match the clinical situation. There may also be other factors to consider such as injuries elsewhere in the body or the level of activity expected may be extreme. Imaging is used to re-assure athletes where there is anxiety after a recent injury or development of symptoms during rehabilitation.
ESR: Many elite sports centres use cutting-edge medical imaging equipment and attract talented radiologists to operate it. Are you involved with such centres? How can the knowledge acquired in this setting be used to benefit all patients?
PR: Our own hospital is considered an imaging centre of excellence, but I am also involved with other national and international sports centres that have extensive clinical training and rehabilitation facilities with dedicated imaging centres. Knowledge acquired through collaboration on research and imaging is already shared in terms of published research, but effective imaging and image guided techniques have also been adapted for use in all patients, not just elite athletes.
ESR: The demand for imaging studies has been rising steadily over the past decades, placing strain on healthcare budgets. Has the demand also increased in sports medicine? What can be done to better justify imaging requests and make the most of available resources?
PR: In the UK, imaging demand and access has increased for all patients in the last 20 years. Imaging demand has increased in professional sports because of increased sponsorship and professionalism with many organisations now having their own insurance deals. The London 2012 Olympics also raised the profile of sports imaging and how it could help manage injury and performance. After the Olympics, many UK sports increased their imaging utilisation (e.g. boxing, athletics). However, the same principles for imaging in terms of risks (e.g. MRI contrast administration and radiation) must be applied. Demand for sports imaging of patients that are not athletes has also increased but professional sports experience and research can be applied. For example, most soft tissue muscle and groin injuries are treated solely by active physiotherapy. Therefore, imaging in non-professional athletes is not routinely necessary as imaging has no influence on treatment. This saves resources and directs the patient to the best management more quickly.
ESR: Athletes are more prone to injuries that require medical imaging. How much greater is their risk of developing diseases related to frequent exposure to radiation and what can be done to limit the negative impacts from overexposure?
PR: The majority of sports imaging utilises MRI and ultrasound. Therefore, radiation exposure and the need for MRI contrast agents are usually minimal. Research and improved MRI technology have helped show that certain x-rays, considered to be necessary years ago, are no longer needed and can be better assessed by MRI. One area of current research is the development of CT-like images from MRI data, which will potentially further reduce the need for CT in the future.
ESR: Do you actively practise sports yourself and if yes, does this help you in your daily work as MSK radiologist?
PR: Yes, I find exercise enjoyable and a good way to reduce stress so I can understand the frustration of patients who can't continue because of injury. After previously volunteering for hip research, I now know I have acetabular labral cysts which have remained entirely asymptomatic (so far!). Research is showing that this is the same for many areas of the body, especially in elite athletes, so all 'abnormalities' are not symptomatic. I also know how injuries can develop because of bad technique or a change in conditions rather than a single event or cause, which is surprisingly still common in professional sport.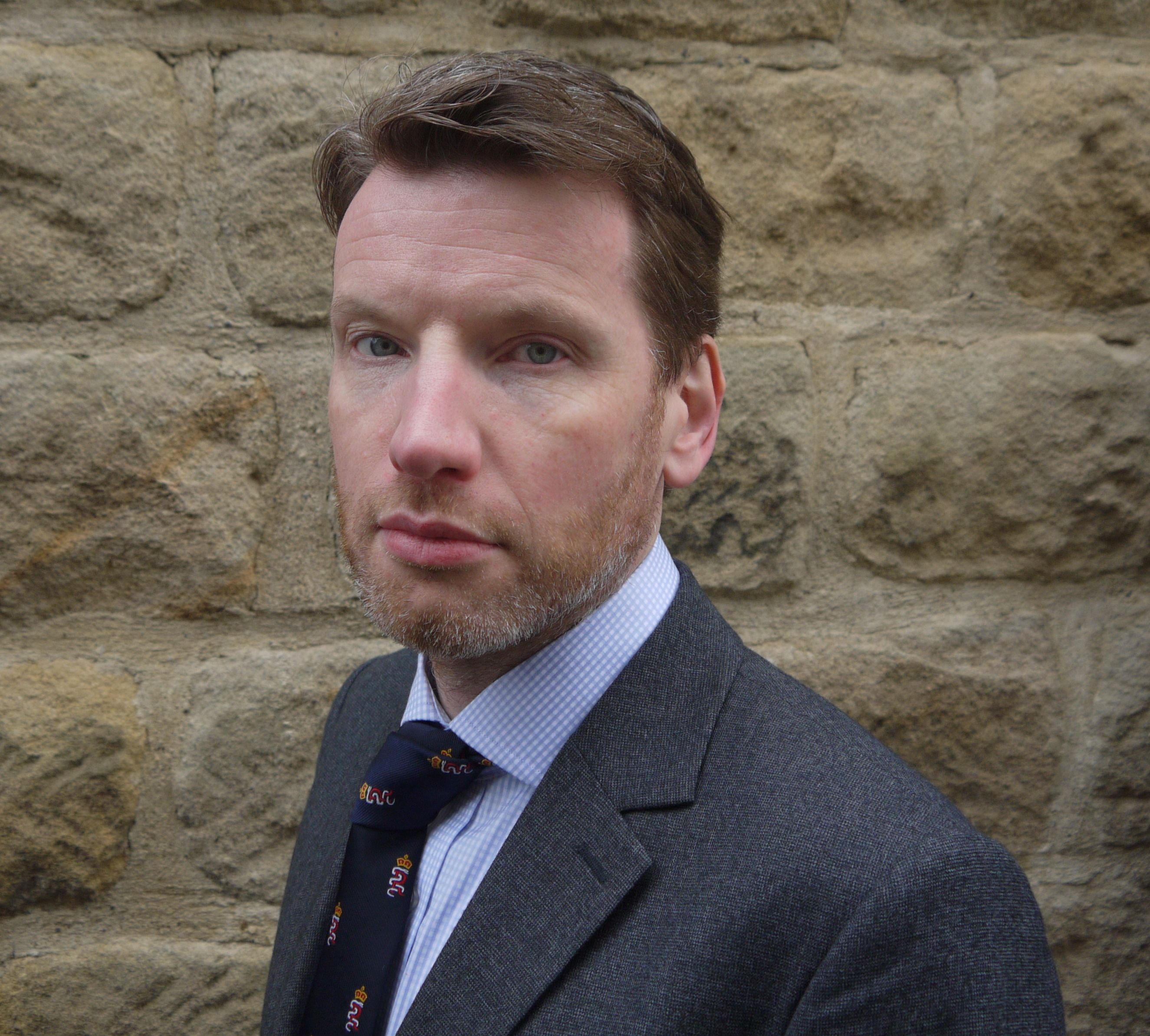 Dr. Philip Robinson, MB ChB (Hons), MRCP, FRCR is a Consultant Musculoskeletal Radiologist at Leeds Teaching Hospitals NHS Trust and Honorary Clinical Associate Professor at the University of Leeds. He is a NIHR investigator in the Leeds Biomedical Research Centre. He completed a fellowship in musculoskeletal radiology at the University of Toronto in 2000 and was appointed a Consultant in 2001. Dr. Robinson has authored over 80 peer-reviewed papers and his main research interests include: sports overuse injuries (particularly groin, hip, knee and ankle pain), clinical effectiveness studies as well as sarcoma imaging and management. He serves on a number of committees for the European Society of Radiology, European Society of Musculoskeletal Radiology and International Skeletal Society. He is the joint Chief Editor of Seminars in Musculoskeletal Radiology, a Medical Advisor to the European PGA Tour and the current President of the British Society of Skeletal Radiologists (BSSR).