European Society of Radiology: Sports imaging is the main theme of IDoR 2019. In most countries, this is not a specialty in itself, but a focus within musculoskeletal radiology. In your country, is there a special focus on sports imaging within radiology training or special courses for interested radiologists?
Richard de Villiers: In South Africa, sports imaging is well-recognised and forms a large part of musculoskeletal imaging. The 1st Sports Imaging Congress was held in 1999 and has been followed by biannual sports imaging sections at the South African Sports Medicine Congress. A subgroup of the Radiological Society, the South African Musculoskeletal Imaging Group was formed in 2005 and they regularly host meetings to discuss sports imaging topics in depth.
ESR: Please describe your regular working environment (hospital, private practice). Does sports-related imaging take up all, most, or only part of your regular work schedule?
RV: I exclusively work in private practice where my primary focus is musculoskeletal radiology. I estimate that approximately 25% of the musculoskeletal imaging that I review is sports-related.
ESR: Based on your experience, which sports produce the most injuries that require medical imaging? Have you seen any changes in this regard during your career? What areas/types of injuries provide the greatest challenge to radiologists?
RV: Most of the injuries I see are related to rugby and cycling, especially mountain-biking. In rugby we have seen a change in the nature of injuries due to rule changes as well as the players having become larger, more explosive and heavier. Challenges regarding injuries are mostly seen in nerve related injuries, e.g. brachial plexus, due to the complex anatomy and subtle findings.
ESR: Please give a detailed overview of the sports injuries with which you are most familiar and their respective modalities.
RV: Most of our imaging is related to the knee, foot and ankle. In rugby, we treat many ankle syndesmosis ligament injuries which have seen an increase as a result of changes in the game. A combination of high-resolution ultrasound and MRI is sufficient to provide an accurate diagnosis. In the case of shoulder injuries, we often see Bankart lesions, which are best imaged with high-resolution MRI.
ESR: What diseases associated with sporting activity can be detected with imaging? Can you provide examples?
RV: We are able to detect accelerated osteoarthritis in young patients which is most appropriately imaged with MRI.
ESR: Radiologists are part of a team; for sports imaging this likely consists of surgeons, orthopaedists, cardiologists and/or neurologists. How would you define the role of the radiologist within this team and how would you describe the cooperation between radiologists, surgeons, and other physicians?
RV: I see the role of musculoskeletal radiology as a central and integral part of the team as we need to make the diagnosis as quickly and as accurately as possible. This allows the most appropriate course of treatment to be undertaken. Additionally, we perform image-guided injections to expedite treatment.
ESR: The role of the radiologist in determining diagnoses with sports imaging is obvious; how much involvement is there regarding treatment and follow-up?
RV: We play a vital role in image guided injections, which must be done accurately. These include PRP, cortisone and local anaesthetic injections. These can be performed under fluoroscopy, ultrasound, CT and MRI guidance.
ESR: Radiology is effective in identifying and treating sports-related injuries and diseases, but can it also be used to pre-empt them? Can the information provided by medical imaging be used to enhance the performance of athletes?
RV: I am not sure that imaging can prevent injuries, but certain conditions are relative contraindications to continued sporting activity in a certain discipline.
These might include large capsular volume in multidirectional instability with contact sport, glenoid hypoplasia with contact sport, hip dysplasia with running, and trochlear dysplasia with weightlifting.
PRP injections can accelerate healing in muscle and ligament tears, but there is no long-term proof that this is effective.
ESR: Many elite sports centres use cutting-edge medical imaging equipment and attract talented radiologists to operate it. Are you involved with such centres? How can the knowledge acquired in this setting be used to benefit all patients?
RV: I am indeed. I work at the South African Sports Science Institute in Cape Town, as well as at the Institute of Orthopaedics and Rheumatology in Stellenbosch. We see national and international athletes at the Centres of Excellence. As we see large numbers of patients with similar clinical problems, we learn and gain experience. This knowledge is passed on to colleagues, visiting physicians and students who rotate through the institutions. We use the best available equipment and methods of imaging as sports injuries are often subtle and easily overlooked by an inexperienced radiologist.
ESR: The demand for imaging studies has been rising steadily over the past decades, placing strain on healthcare budgets. Has the demand also increased in sports medicine? What can be done to better justify imaging requests and make the most of available resources?
RV: We have seen a massive growth in musculoskeletal imaging, likely due to an increase in the number of people partaking in sport as well as the growth of professional sport. An experienced musculoskeletal radiologist has the knowledge to taper examinations and make a radiological assessment in the most efficient way possible, without wasting resources on fruitless examinations.
ESR: Athletes are more prone to injuries that require medical imaging. How much greater is their risk of developing diseases related to frequent exposure to radiation and what can be done to limit the negative impacts from overexposure?
RV: Fortunately, most sports imaging can be done with limited x-ray usage. Most musculoskeletal imaging is soft tissue related, so MRI and ultrasound are the most commonly used modalities. CT is infrequently requested, as this has limited value and exposes the patient to the highest dose of radiation.
ESR: Do you actively practise sports yourself and if yes, does this help you in your daily work as MSK radiologist?
RV: I actively practise sports and have been doing so since my youth. It definitely helps me as I have had many sports injuries myself. Being a sportsman and a radiologist gives me insight and understanding of the emotional impact that injuries have on athletes, as well as an understanding of the potential ramifications that long-term injuries may have on the career of an elite athlete.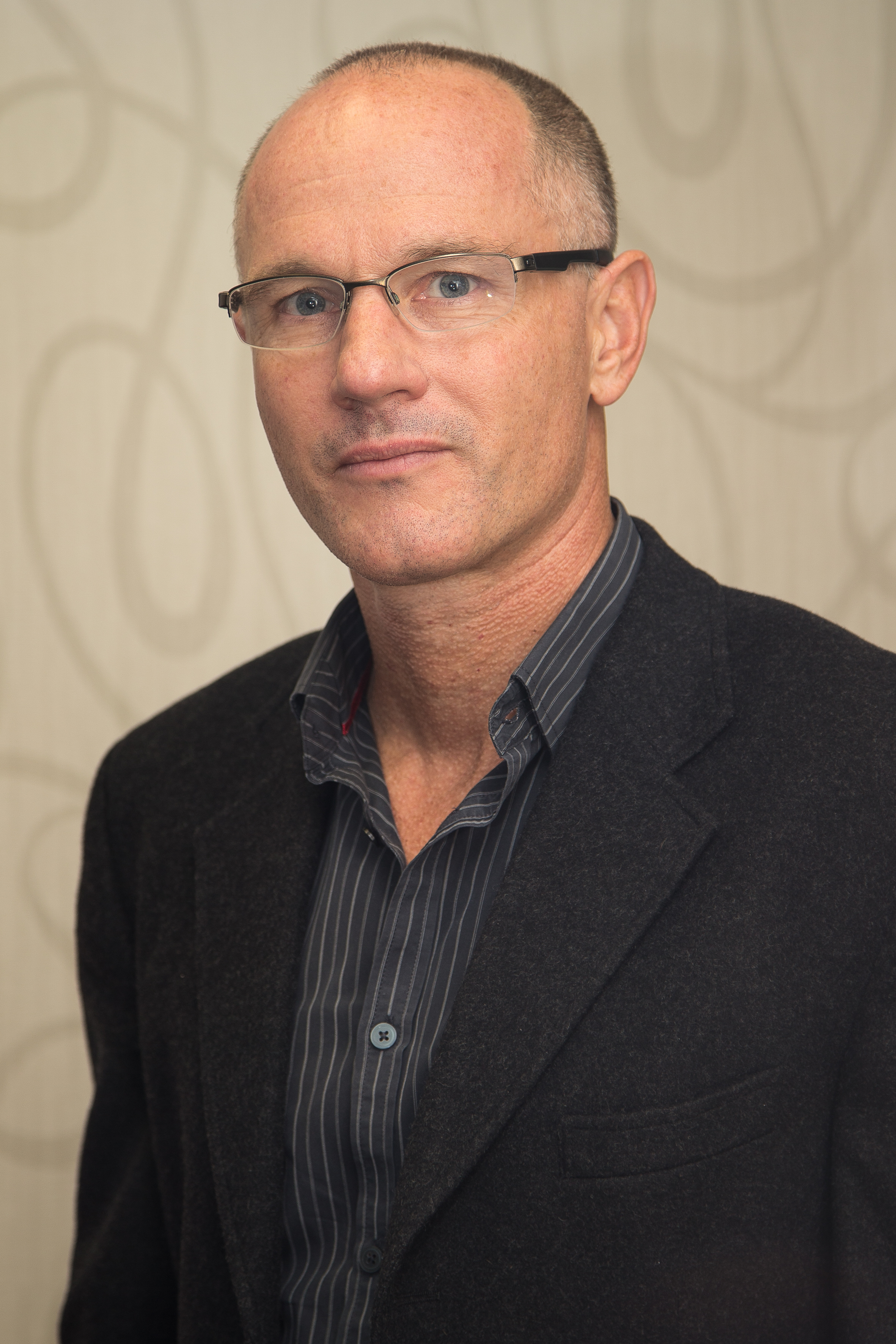 Dr. Richard de Villiers is a full-time radiologist in private practice in South Africa at Winelands Radiology, where he practises from Stellenbosch, Somerset West and the Sports Science Institute in Cape Town. He also has part-time appointments as a musculoskeletal radiologist at Telemedicine Company in Spain, as well as with Teleradiology South Africa. He has a special interest in musculoskeletal radiology, with a particular interest in the imaging of sports injuries. He completed his training at the University of Stellenbosch and is on the specialist register in South Africa, Qatar and the United Kingdom. He has published 43 articles in numerous peer-reviewed journals and has spoken at international, national and local congresses. He is a member of the International Skeletal Society and the chairperson of the South African Musculoskeletal Imaging Group. He serves on SAMSIG and SASMA as a committee member.