European Society of Radiology: Sports imaging is the main theme of IDoR 2019. In most countries, this is not a specialty in itself, but a focus within musculoskeletal radiology. In your country, is there a special focus on sports imaging within radiology training or special courses for interested radiologists?
Ryan Lee Ka Lok: Currently, there is no special focus on sports imaging within musculoskeletal radiology training or any special courses for interested radiologists. As sports medicine is rapidly developing, sports imaging would be an important focus within musculoskeletal (MSK) radiology.
ESR: Please describe your regular working environment (hospital, private practice). Does sports-related imaging take up all, most, or only part of your regular work schedule?
RLKL: I am currently in a private practice and previously worked in a public hospital for ten years. Sports-related imaging and intervention take up about 20% of my regular work schedule.
ESR: Based on your experience, which sports produce the most injuries that require medical imaging? Have you seen any changes in this regard during your career? What areas/types of injuries provide the greatest challenge to radiologists?
RLKL: Ball games, particularly contact sports such as football or basketball, produce most injuries that require medical imaging. Nowadays, there are more non-ball game injuries and more chronic repetitive or overuse injuries than in the past. Small joints, especially hand and wrist, injuries provide the greatest challenge to the radiologist.
ESR: Please give a detailed overview of the sports injuries with which you are most familiar and their respective modalities.
RLKL: The knee is one of the most common sites of injury. The imaging modality for a knee injury is magnetic resonance imaging (MRI) for ligament, meniscus, cartilage, tendon and bone injury assessment. The shoulder is another common site of injury, particularly labral injury or patients with recurrent shoulder dislocation. The imaging examination of choice for labrum injury is MRI shoulder arthrogram, which is more accurate than conventional shoulder MRI.
ESR: What diseases associated with sporting activity can be detected with imaging? Can you provide examples?
RLKL: Ligament injury can trigger sprain injury, low-grade to high-grade partial tear and complete tear, which can all be spotted with imaging. Tendon injury can cause strain injury, tendinosis, tenosynovitis, low-grade to high-grade partial tear and complete tear, which imaging can also help detect. Diseases associated with muscle injury caused by sports practise include strain injury, low-grade to high-grade partial tear and complete tear. Cartilage injury-related diseases visible on imaging are chondral oedema, partial thickness chondral defect and full-thickness chondral defect. Imaging also helps spot bony contusion, trabecular fracture and cortical fracture, and impingement and osteoarthrosis in the joints. Last but not least, neurovascular bundle injury can cause carpal/cubital tunnel syndrome and tarsal tunnel syndrome, which imaging helps diagnose.
ESR: Radiologists are part of a team; for sports imaging this likely consists of surgeons, orthopaedists, cardiologists and/or neurologists. How would you define the role of the radiologist within this team and how would you describe the cooperation between radiologists, surgeons, and other physicians?
RLKL: The radiologist has a very important role in the team and usually works in close cooperation with the orthopaedic surgeon for sports-related imaging and intervention. Usually, the surgeon will examine the patient and come up with a clinical diagnosis of the type of injuries. The surgeon will discuss with the radiologist to select the best imaging test, and the radiologist will provide accurate imaging diagnosis for further management. The surgeon will always discuss with the radiologist about the possibility of minimally invasive imaging-guided intervention before considering surgery for some specific cases. Occasionally, the cardiologist and neurologist will also cooperate with the radiologist, but not as closely as the orthopaedic surgeon.
ESR: The role of the radiologist in determining diagnoses with sports imaging is obvious; how much involvement is there regarding treatment and follow-up?
RLKL: Radiologists increasingly perform treatment for sports-related injury or overuse, using notably ultrasound for guidance during platelet-rich plasma (PRP) injection, steroid or other substance injection, and computed tomography (CT) to guide nerve block. Radiologists are also involved in the treatment for ganglion or cystic lesions such as paralabral cysts.
The role of the radiologist in treatment is more important than in the past. In addition, there is now more imaging follow-up for those cases with injury and post-treatment, to assess the injury healing status.
ESR: Radiology is effective in identifying and treating sports-related injuries and diseases, but can it also be used to prevent them? Can the information provided by medical imaging be used to enhance the performance of athletes?
RLKL: The information provided by medical imaging can help athletes adjust their training schemes. For example, imaging can help to determine the date practice can be resumed for different injuries.
ESR: Many elite sports centres use cutting-edge medical imaging equipment and attract talented radiologists to operate it. Are you involved with such centres? How can the knowledge acquired in this setting be used to benefit all patients?
RLKL: I am involved in providing imaging and image-guided intervention for elite athletes in the Hong Kong Sports Institute (HKSI). The knowledge and skills gained with this population can be used to benefit all other patients. For example, ultrasound-guided PRP injection is not only given to elite athletes but also other general patients who play sports.
ESR: The demand for imaging studies has been rising steadily over the past decades, placing strain on healthcare budgets. Has the demand also increased in sports medicine? What can be done to better justify imaging requests and make the most of available resources?
RLKL: The demand in sports medicine has significantly increased in Hong Kong, as more people have engaged in sports lately. Usually, sports-related acute injury needs early imaging to guide subsequent management and provide appropriate treatment as early as possible. Chronic injury can be scanned less urgently than acute injury. Injury acuteness is one of the major determinants to justify imaging request. A radiologist who specialises in sports imaging would be the best person to justify those imaging requests and their urgency, and determine the most appropriate imaging modalities to be used.
ESR: Athletes are more prone to injuries that require medical imaging. How much greater is their risk of developing diseases related to frequent exposure to radiation, and what can be done to limit the negative impacts from overexposure?
RLKL: Radiation is not a particularly big issue in sports imaging, as most of the scans are performed with ultrasound and MRI, which do not use radiation. CT is usually used for ruling out fracture or assessing bone structures or joints in extremities. CT of extremities usually involves low radiation dose for the patient. For those patients with head injuries requiring CT to rule out skull fracture or intracranial haemorrhage, the eye, if possible, should not be scanned, to decrease the radiation risk to the orbit.
European Society of Radiology: Sports imaging also applies to sports-related injuries of the brain. In case you are familiar with this, please also answer the following questions:
ESR: Which sports have the highest risk of inducing brain injuries?
RLKL: Boxing and contact ball games, for example football and rugby, have the highest risk.
ESR: What imaging modalities do you use with traumatic brain injury specifically in athletes?
RLKL: We use both CT and MRI brain for brain injuries.
ESR: What can be learned from sports-related injuries that can be applied to a broader use, for example, those sustained through automobile or other accidents that cause traumatic brain injury?
RLKL: Diffusion tensor imaging (DTI) has been used for sports-related chronic injuries to the brain. This may also be applied to other patients with brain injuries.
ESR: How have advances in brain imaging allowed you to predict patient outcomes more accurately?
RLKL: DTI enables us to see the subtle fibre damage before the morphological scan can detect any abnormalities.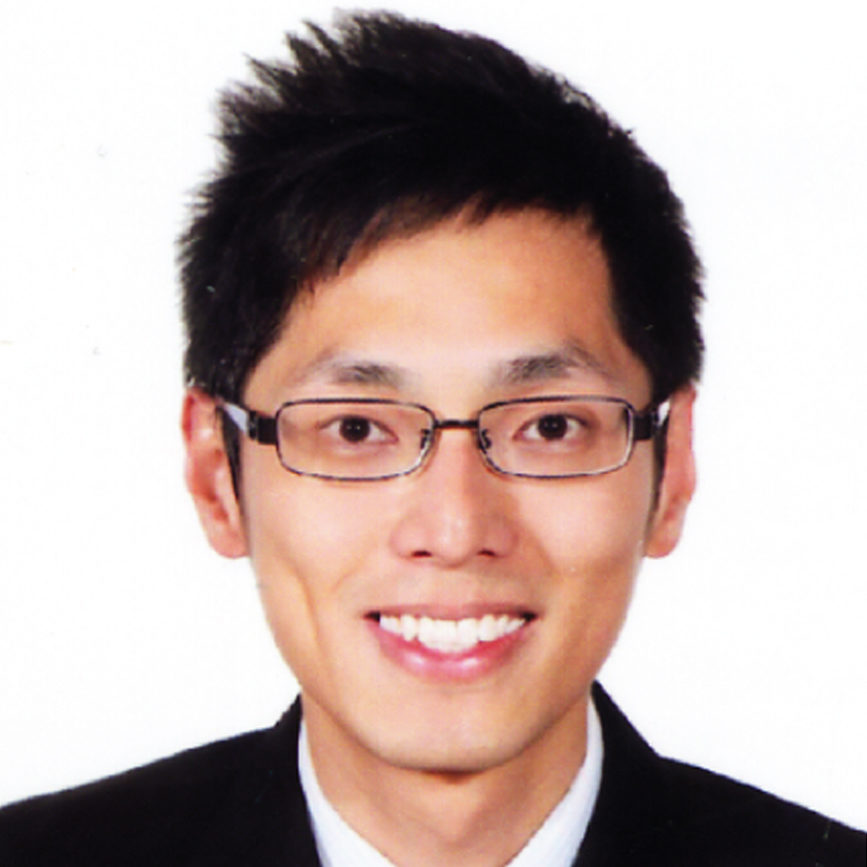 Dr. Ryan Lee Ka Lok is a consultant radiologist at I-rad Medical Diagnostic Centre and Honorary Clinical Assistant Professor for both the Chinese University of Hong Kong and Hong Kong University. Dr. Lee Ka Lok is in charge of imaging and image-guided intervention for elite athletes in the Hong Kong Sports Institute (HKSI). His main interests are musculoskeletal imaging and intervention. He has authored or co-authored more than 70 peer-reviewed publications and more than 90 book chapters, and he has given more than 40 invited lectures or workshops. He has also won several local and international awards.