European Society of Radiology: Sports imaging is the main theme of IDoR 2019. In most countries, this is not a specialty in itself, but a focus within musculoskeletal radiology. In your country, is there a special focus on sports imaging within radiology training or special courses for interested radiologists?
Vaida Sipavičienė: There is no sport subspecialty in musculoskeletal (MSK) radiology in Lithuania, but I have tried to focus on it over the last few years. I always try to further inform myself at international radiologist and orthopaedic-traumatologist conferences. It is important that radiologists not only know about imaging in the diagnosis and prognosis of sports injuries, but also become familiar with other specialties within sports medicine. They need to understand the anatomy, biomechanics, pathophysiology, and surgical treatment options for their patients.
ESR: Please describe your regular working environment (hospital, private practice). Does sports-related imaging take up all, most, or only part of your regular work schedule?
VS: MSK radiology and sports-related imaging makes up a large part of my workload. The rest of the time I am engaged as general radiologist in various other areas, with a main emphasis on neuroradiology and emergency radiology.
ESR: Based on your experience, which sports produce the most injuries that require medical imaging? Have you seen any changes in this regard during your career? What areas/types of injuries provide the greatest challenge to radiologists?
VS: Every professional sport is associated with certain traumas. The majority of injuries come from contact sports like football, basketball, ice hockey, American football and rugby. The more severe the trauma, the more difficult it is to fully evaluate all injured structures and assess their integrity and degree of violation. It is more complicated to evaluate areas with many structures, for example the elbow, and ankle.
ESR: Please give a detailed overview of the sports injuries with which you are most familiar and their respective modalities.
VS: In Lithuania, the most popular sport is basketball, so I typically evaluate injuries from these athletes. The most common injuries for these athletes are sprains, strains, knee injuries, swollen muscles, Achilles tendon, rotator cuff injuries, fractures and dislocations.
ESR: What diseases associated with sporting activity can be detected with imaging? Can you provide examples?
VS: Overuse injuries especially affecting lower limb, obviously depending on the type of sport and discipline, can be detected with imaging. The most common of these are Achilles and Patella tendinopathies, plantar fasciosis and stress injuries of the tibia and foot/ankle.
ESR: Radiologists are part of a team; for sports imaging this likely consists of surgeons, orthopaedists, cardiologists and/or neurologists. How would you define the role of the radiologist within this team and how would you describe the cooperation between radiologists, surgeons, and other physicians?
VS: I think that the team is an important part of clinical practice. A multidisciplinary approach has already proven its benefits by avoiding delayed diagnosis or inappropriate treatment in many clinical situations. On the other hand, this requires time and a certain level of expertise from each of the team members.
ESR: The role of the radiologist in determining diagnoses with sports imaging is obvious; how much involvement is there regarding treatment and follow-up?
VS: Radiology is now the key diagnostic tool for many diseases and has an important role in monitoring treatment and predicting outcome. Appropriate diagnosis and management can optimise recovery and minimise time to return to play.
ESR: Radiology is effective in identifying and treating sports-related injuries and diseases, but can it also be used to prevent them? Can the information provided by medical imaging be used to enhance the performance of athletes?
VS: A correct diagnosis is essential for many aspects of patient care including minimising the problem, establishing the appropriate prognosis and treatment times, minimising the risk of re-injury and even pre-empting them. With new technologies, we are moving from merely being able to observe anatomy to being able to study in detail the structure of the muscles and tendons, even their metabolism and function. Regarding cartilage damage, functional MRI studies help us to better understand and evaluate ongoing processes allowing us to properly treat and control them in time.
ESR: Many elite sports centres use cutting-edge medical imaging equipment and attract talented radiologists to operate it. Are you involved with such centres? How can the knowledge acquired in this setting be used to benefit all patients?
VS: I think Lithuania is too small for each sports club to have their own radiologist, but I cooperate with them and the Olympic Committee athletes. The knowledge gained helps to better understand all patients. They are all important to me, so I try to evaluate everyone and make a correct diagnosis based on my knowledge.
ESR: The demand for imaging studies has been rising steadily over the past decades, placing strain on healthcare budgets. Has the demand also increased in sports medicine? What can be done to better justify imaging requests and make the most of available resources?
VS: The need for diagnostic imaging studies has been growing tremendously over the past decades and this has also affected sports medicine. We can choose cost effective diagnostic studies. Using ultrasound enables us to follow the healing process, the evolution of the haematoma or to check whether the muscle architecture has been correctly restored. Right now, ultrasound is the best tool for regular monitoring and avoiding expensive MRI studies.
ESR: Athletes are more prone to injuries that require medical imaging. How much greater is their risk of developing diseases related to frequent exposure to radiation and what can be done to limit the negative impacts from overexposure?
VS: If the radiation dose is low and/or delivered over a long period of time (low dose rate), the risk is substantially lower because of the greater likelihood of the damage being repaired. There is still the risk of long-term effects such as cancer however, these may appear years or even decades later. Effects of this type will not always occur, but their likelihood is proportional to the radiation dose. When reducing the impacts of ionised radiation, it is always possible to select other diagnostic tests to make an appropriate diagnosis and choose the correct treatment.
ESR: Do you actively practise sports yourself and if yes, does this help you in your daily work as MSK radiologist?
VS: I am an energetic person who practices sports every day and enjoys active leisure with my family whenever I can. I like skiing, bicycling and playing outdoor tennis. Being active is one of the most important things one can do to instil good health. It helps me to understand the benefits of movement and also the problems it can cause.
European Society of Radiology: Sports imaging also applies to sports-related injuries of the brain. In case you are familiar with this, please also answer the following questions:
ESR: Which sports have the highest risk of inducing brain injuries?
VS: Many sports-related brain injuries involve mild traumatic brain injuries (TBI), which result from physical blows to the head sustained over a period of time. Sports associated with an increased risk of head injury include football, basketball, ice hockey, American football, rugby, martial arts, boxing and bicycling.
ESR: What imaging modalities do you use with traumatic brain injury specifically in athletes?
VS: There is strong consensus and evidence that non-contrast CT is the initial triaging diagnostic imaging test of choice for patients with acute moderate to severe TBI. MRI is not currently indicated as a primary evaluation tool for acute TBI, mainly because of the logistics involved in scanning these patients emergently and resource availability. However, despite the lack of high-level evidence, current practice is to perform MRI in patients with acute TBI when results on non-contrast CT are normal and there are persistent unexplained neurologic findings.
ESR: What can be learned from sports-related injuries that can be applied to a broader use, for example those sustained through automobile or other accidents that cause traumatic brain injury?
VS: I think there are no major differences.
ESR: How have advances in brain imaging allowed you to predict patient outcomes more accurately?
VS: Multimodal brain imaging combining volumetric/morphometric measures (standard CT/MR) with structural and functional connectivity measures allows one to systematically search for neuroimaging biomarkers that can predict outcome. Structural neuroimaging of brain imaging via MR/CT can help researchers to determine how the gross anatomy of the brain changes in response to injury and treatment.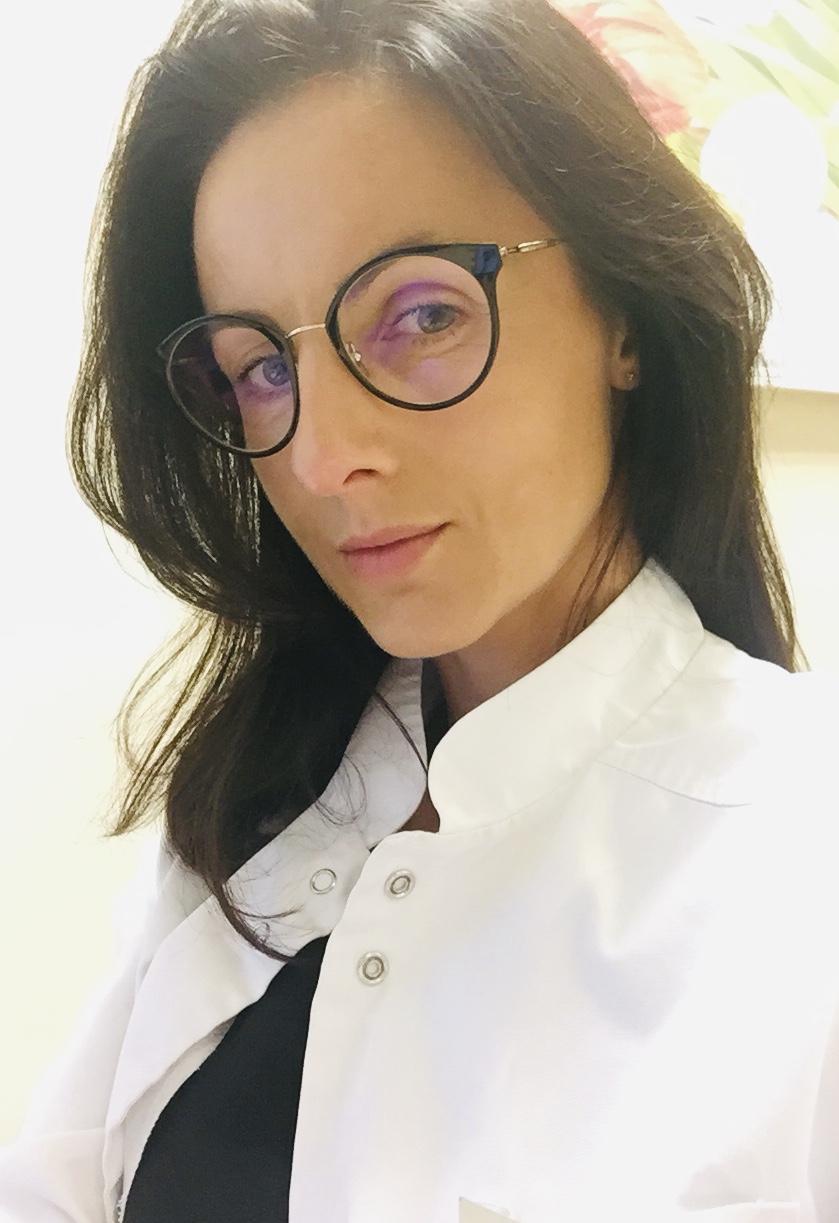 Dr. Vaida Sipavičienė is a radiologist who currently works at the Lithuanian University of Health Sciences, Kaunas Clinics in Kaunas, Lithuania. In addition to her work at the university hospital, she is an MSK subspecialty leader at Affidea Lithuania, a private radiology examination centre, and also represents the Clinic Nomination Center for Rare Bone Diseases at the National Clinic of Kaunas. Dr. Sipavičienė is a member of the Lithuanian Association of Radiologists and the European Society of Musculoskeletal Radiology (ESSR). Additionally, she serves as a lecturer at national congresses, tutorials and refresher courses. In 2006, she completed medical school at Kaunas University of Medicine where she also received her qualification.